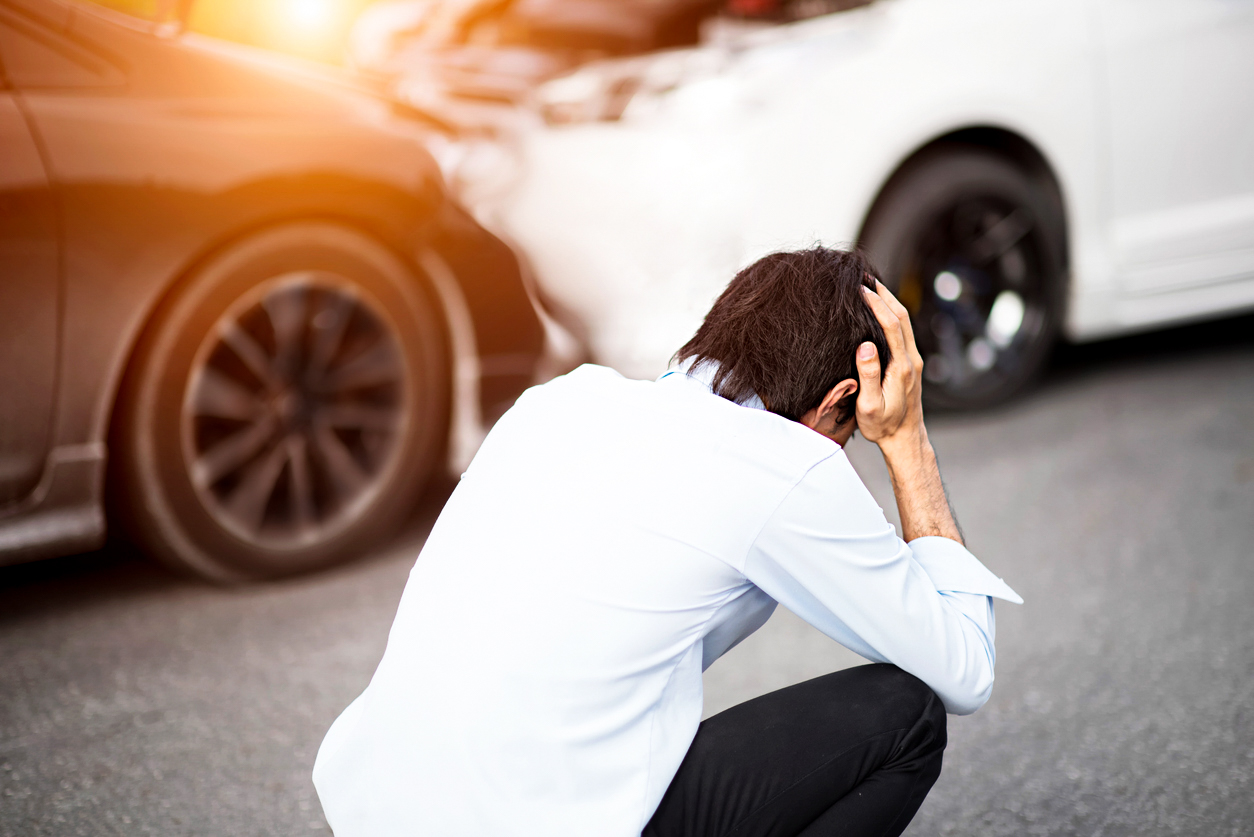 01 May

Can a Victim Experience PTSD After a Severe Car Accident?

When someone hears of a post-traumatic stress disorder (PTSD) case, they may automatically think the victim to be a war veteran or an individual who has experienced life-altering trauma. It may be hard to understand the range of this disorder, as it has the potential to affect individuals in any kind of traumatic event. That being said, PTSD can influence the recovery of a car accident victim, especially if he or she has been physically impacted by a severe automotive accident.

What is post-traumatic stress disorder?

Post-traumatic stress disorder, also known as PTSD, "is a psychiatric disorder that can occur in people who have experienced… a traumatic event such as a natural disaster, a serious accident, a terrorist act, war/combat, rape or other violent personal assault," according to the American Psychiatric Association. The disorder does not discriminate. It affects about 3.5 percent of adults in the United States of America, and almost "one in 11 people will be diagnosed with PTSD in their lifetime."

A victim's symptoms of PTSD can be damaging to his or her mental health. They can vary from individual to individual. Nonetheless, the symptoms are impactful. According to the American Psychiatric Association, the victim can experience intrusive thoughts that are on constant repeat. These can be "involuntary memories, distressing dreams, or flashbacks of the traumatic event." The intrusive thoughts are typically vivid as if the victim is right back at the site of the severe accident or event. To avoid the resurfacing of these memories, the victim will practice extreme repression tactics that can destroy his or her healthy coping mechanisms. Life will be altered to reject any triggers that can set the victim off. The victim may have to face negative self-reflecting thoughts that question his or her actions or the actions of surrounding ecosystems. Ongoing "fear, horror, guilt, or shame" may plague the victim for an uncertain period of time. As the victim processes these toxic feelings, his or her actions will be reflective of the event's violent nature. PTSD victims are irritable, unpredictable, and reactive. They are not strangers to outbursts and destruction. Victims may not only be a danger to others but to themselves as well.

What to do if you have experienced PTSD after a car accident?

If you have been physically impacted by a severe automotive accident, you may have experienced some form of PTSD or another related condition, like acute stress disorder or adjustment disorder. In fact, the American Psychiatric Association reports, "an estimated 13 to 21 percent of survivors of car accidents develop acute stress disorder." More often than not, victims of PTSD will need professional help to overcome the disorder and move on to live a healthy lifestyle. Different forms of therapy, including cognitive processing therapy, prolonged exposure therapy, group therapy, traditional medicine, and alternative medicine, can be used to treat a PTSD victim.

Restored health is priority for victims of PTSD. These treatments do not come free of charge, though. Some healthcare insurance plans do not cover psychiatric or psychological treatment, and alternative forms of coverage will have to be sourced. Life after a severe car accident is hard enough. Victims should be able to acquire professional medical assistance without limitations, especially if they are not the negligent or guilty party. To secure the funds you need to cover medical treatment, car repairs, or lost wages, you may want to partner with an experienced personal injury attorney.

The Law Firm of Cindy Goldstein will work with a car accident victim to ensure the negligent party responsible for the automotive accident is addressed. Additionally, Cindy Goldstein can help a car accident victim who is severely injured and suffering from PTSD receive the compensation they deserve. If you or a loved one were physically impacted by a traumatic automotive accident, trust The Law Firm of Cindy Goldstein to be your knowledgeable legal advocate. More so, Florida's no-fault system or personal injury protection (PIP) coverage may cover this treatment. Cindy can speak with you in great detail regarding this coverage, especially since she specializes in personal injury protection (PIP) litigation. The Law Firm of Cindy Goldstein has reached dozens of positive verdicts for its clients through Broward County, Miami-Dade County, and Palm Beach County; and they can do the same for you. Schedule your FREE case evaluation and a FREE consultation with Cindy's team today.