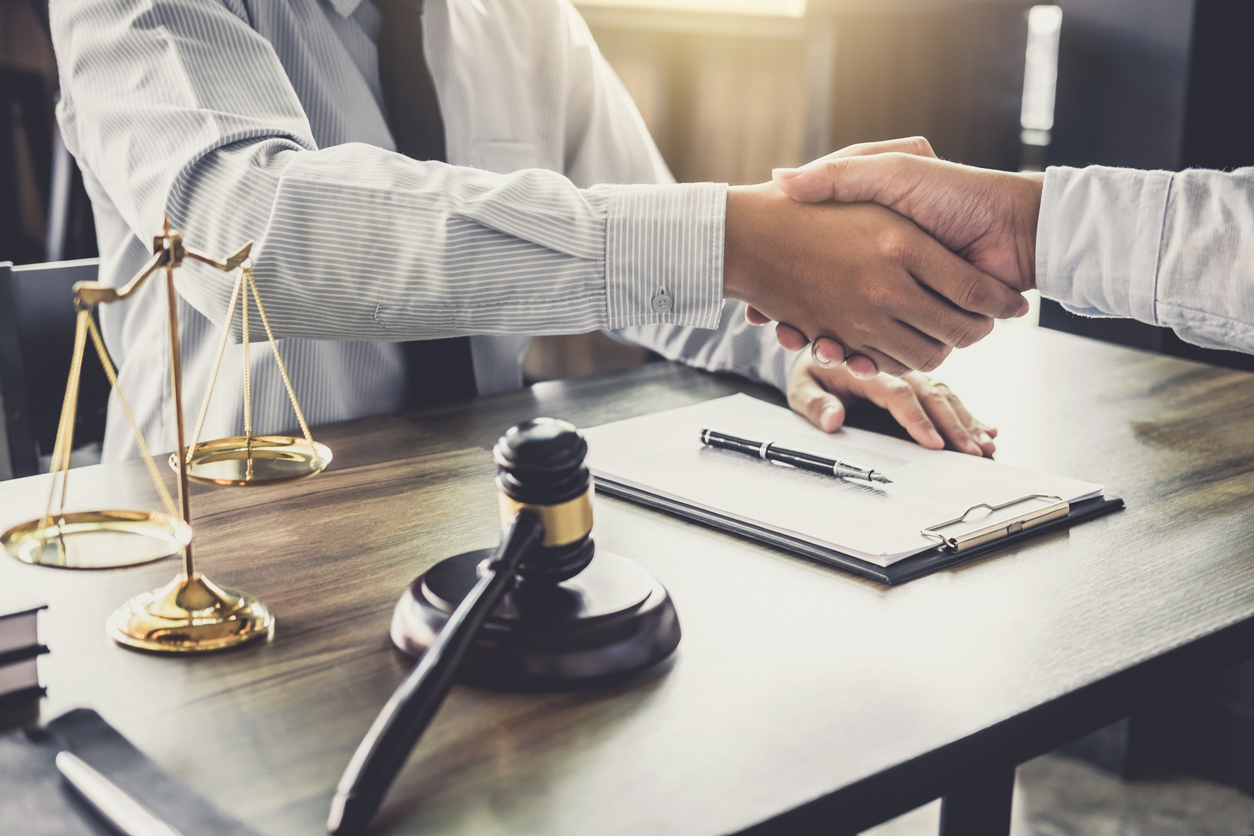 04 Feb

How to Choose the Correct Personal Injury Attorney

Sometimes we find ourselves in complicated situations where we need the guidance of a strong, successful personal injury attorney. Whether it's handling a defective product claim, the aftermath of a car accident, or a medical malpractice claim, a good personal injury attorney will defend your case in order to get you the compensation you deserve. Finding the right attorney might seem complicated, but following a few simple tips can help streamline the search.

Research: Your journey to find the perfect personal injury attorney begins with thorough research. Start with a strategic list of several local personal injury attorneys. Be sure to include lawyers that have a solid background, clear experience in the type of injury you're claiming, and honest testimonials summarizing past client experiences. Client information is presumed to remain confidential; however, clients that have good experience with their personal injury attorney will find a way to leave trustworthy feedback.

Identify your legal issue: The field of law has many unique specialties. Seek out a personal injury attorney that is skilled in the legal issue you need assistance with.

Experience: The appropriate level of experience is one of the most important criteria when selecting a personal injury lawyer. The stronger expertise the attorney possesses, the more likely it will be your case will yield successful results.

Attorneys approach: Attorneys should communicate with their adversaries just as they should communicate with the client. A good attorney will keep you informed of your case's developments without you having to call them first. Your personal injury lawyer should be transparent and thorough with you in regard to your case at all times.

Costs: Before hiring an attorney, cost is a topic you should disclose. Ask the personal injury attorney about the firm's billing procedures and methods. Some attorneys will bill you by the hour, but special arrangements can be made. Because competition amongst attorneys can be fierce, many attorneys will lower costs just for you to hire them. This doesn't mean they will offer the exact service you need.

If you are based in Coral Springs, there is an attorney that will be able to handle any personal injury claim: Cindy Goldstein. At The Law Firm of Cindy Goldstein, we give you the attention you deserve. We work to determine fault for accidents in which individuals suffered harm, pursing the maximum compensation. We have over 20 years of experience to help you or a loved one solve a personal injury case. The Law Firm of Cindy Goldstein is proud to serve you. Contact Cindy Goldstein for a FREE legal consultation today.