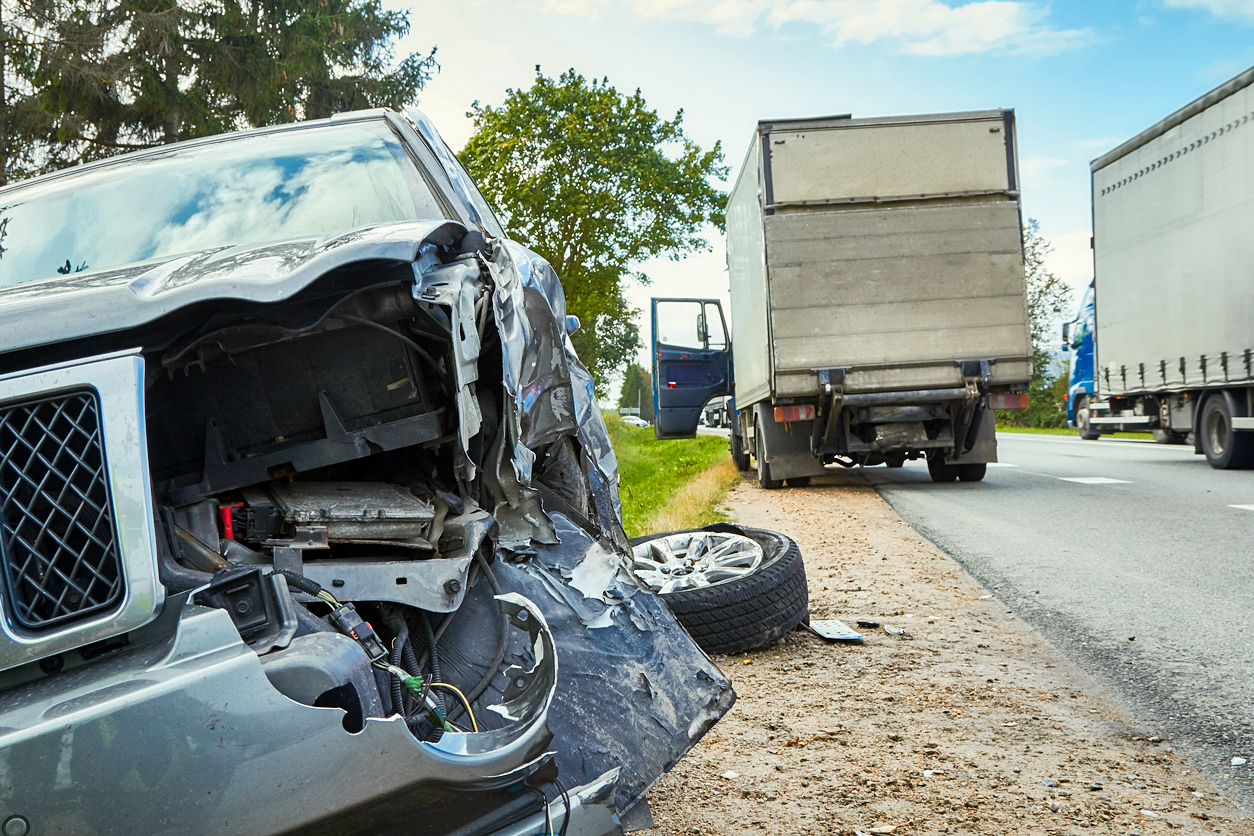 17 Mar

My Loved One Was Injured in a Truck Accident. Who Will Be Held Responsible?

Can you imagine being the victim of a truck accident? Due to a truck's size and weight, the physical, and likely emotional, impact this accident can have on a victim is traumatizing. If your loved one was injured in an automotive accident involving a commercial vehicle like a semi-trailer truck, dump truck, or gravel truck, you would want to do everything in your power to take action against the party at fault.

First and foremost, the party at fault will be determined based on negligence demonstrated during the accident. Accidents involving trucks are typically initiated by the truck because of the many hazardous circumstances they present. What makes driving alongside these trucks so dangerous? Common causes of truck accidents involving negligence can include truck driver fatigue, exceeding the legal weight limit, failure to correctly load a truck, lack of truck driver concentration, failing to follow hourly regulations, or general mechanical issues. That being said, if truck drivers, truck loaders, or truck owners do not follow regulations to avoid these hazards, accidents are more likely to occur.

TBefore filing a claim, you may want to investigate whom to bring a lawsuit against with the help of a personal injury attorney. The specific defendant may vary based on the circumstances of your loved one's accident. Defendants associated with the truck can be the truck driver at the scene, the loader who supplied the truck's carriage, or the owner of the truck itself.

The truck driver possesses a great responsibility when navigating roads. When the truck driver drives long distances for long periods of time and does not take necessary breaks, his or her energy, attention, or health can be compromised. This can affect not only the truck driver's safety, but also the safety of neighboring drivers. Although truck loaders and truck company owners are not typically present at the scene of the accident, they can play a role in the accident's occurrence. Outside parties like freight owners and maintenance staff are also considered when declaring a defendant.

As the loved one of someone injured due to a truck accident, what are next steps? Take immediate action. Ensure any serious injuries experienced by your loved one are cared for by a medical professional. Additionally, these injuries can force the victim to incur short-term or long-term medical expenses, lost wages, pain, suffering, or even lifelong trauma. A Florida personal injury attorney can help victims get the financial recompense they may be eligible for. A solid personal injury firm, like The Law Firm of Cindy Goldstein, will work with your loved one to ensure the correct party responsible for the truck accident is addressed.

Cindy Goldstein can help a truck accident victim receive the compensation they deserve. If you or a loved one were involved in a semi-trailer truck, dump truck, or gravel truck accident, trust The Law Firm of Cindy Goldstein to be your knowledgeable legal advocate. Schedule your FREE case evaluation and a FREE consultation with her South Florida team today.