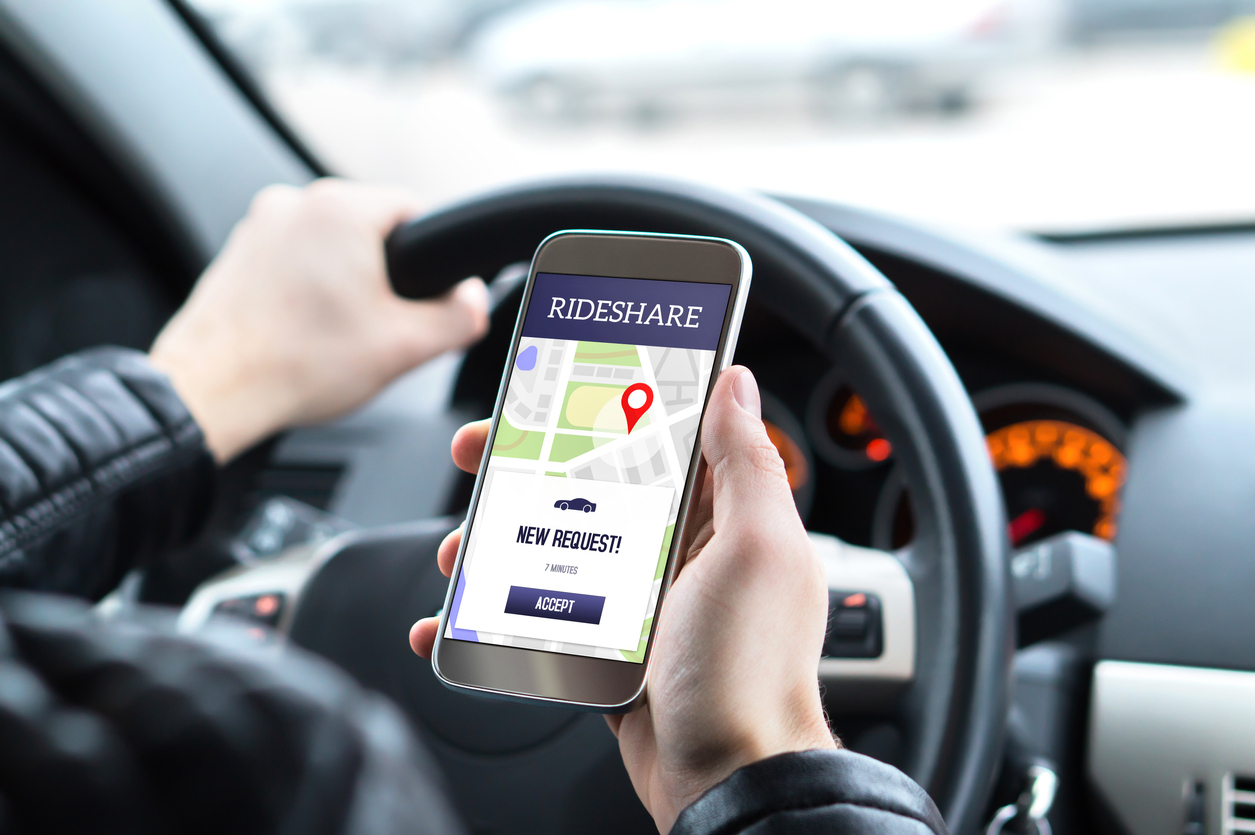 17 Mar

Rideshare Liability 101: What to Do After an Uber or Lyft Accident

Third-party transportation methods have always been a solid alternative to the traditional transportation Floridians are used to. These forms of third-party transportation include private buses, taxi cabs, and shared car rides. Over the past several years, ridesharing apps have skyrocketed in popularity due to their ease of use and cost-effectiveness. Additionally, ridesharing apps, like Uber and Lyft, are much safer transportation alternatives for riders who are under the influence and cannot drive themselves. Uber and Lyft provide many benefits to Florida riders, but they cannot completely eliminate the potential of getting into a car accident.

Although ridesharing is as popular as ever, riders are still not fully educated on rideshare liability. A ridesharing company, or a transportation network company, can be held liable for an accident. Since 2017, the Legislature of the State of Florida has recognized transportation network companies as key players in the safety of riders, or individuals who use a digital network to connect with a driver in order to reach a prearranged destination. The legislation enacts regulations that require transportation network company drivers to maintain primary automobile insurance. Among other regulations, the insurance must be "a primary automobile liability coverage of at least $50,000 for death and bodily injury per person, $100,000 for death and bodily injury per incident, and $25,000 for property damage. Also, they must maintain primary automobile liability coverage of at least $1 million for death, bodily injury, and property damage."

That being said, if you are an Uber or Lyft rider that has been in an accident due to the negligence of your rideshare driver or another driver, keep these steps in mind:

First, make sure all parties involved in the accident are safe. If someone is seriously injured, be sure to contact a first responder. Next, take note of all insurance information each motorist can provide. Names, photos, and other documentation may be crucial to prove your future claim and report to the corresponding transportation network company. Notify the police as soon as possible. Last but not least, contact a personal injury attorney for assistance on how to handle the aftermath of a rideshare accident properly.

After being involved in an Uber or Lyft accident caused by another driver's negligence, trust a Florida personal injury attorney to handle your case with care. The Law Firm of Cindy Goldstein works to determine fault for rideshare accidents in which transportation network company riders suffered harm. As a team well-versed in the laws and procedures pertaining to rideshare liability, we will pursue maximum compensation for you. Contact Cindy Goldstein for a FREE legal consultation today.